Een paar weken geleden werd een van mijn oma's 87 jaar, feest! Dit werd goed gevierd met drankjes en gebakjes in het voormalige restaurant van mijn oom en tante, de Pieterman in Volendam. Daar kwam ik ook mijn nicht Marleen tegen en die had iets heel gaafs meegenomen, namelijk haar zelf geschreven boek met ijs-recepten!
Altijd ijs. Zo heet boek, en het staat daarom ook vol met recepten voor alle seizoenen: lente, zomer herfst & winter! Er staan recepten in voor basis ijs, maar ook voor wat ingewikkeldere ijsjes. Magnum-achtig, bolletjes, sorbet, raketjes… het staat er allemaal in. Het fijne is dat veel van de ijsjes te maken zijn zonder ijsmachine! Sommige ijsjes zijn heel gezond, andere zijn wat minder gezond ('Nice-creams' & 'Vice-creams') , er zit voor iedereen en voor alle gelegenheden wat tussen.
Ik ben daarna natuurlijk ook even aan de slag gegaan met ijsjes maken en koos voor het recept 'Nutty Nut', een recept met onder andere veel nootjes, yoghurt en chocolade. Ik heb het zelf afgetopt met een beetje gouden glitter. Het ijsje smaakte heerlijk! Ik heb daarna ook gepeeld met fotografie, en goeie food-foto's zijn niet zo makkelijk voor ijsjes als ik dacht… er zit wel een beetje haast achter want voor je het weet zijn ze gesmolten!
Mijn nicht Marleen heeft naast heel veel experimenteren met lekkere en verrassende smaak combinaties, alle recepten opschrijven en uitwerken, ook nog eens alle fotografie zelf gedaan! Het boek ziet er prachtig uit. Wil jij ook altijd ijs maken en heb ik je nu nieuwsgierig gemaakt? Ga dan vooral naar de blog van Marleen, Share Love Not Secrets, of haal het boek hier.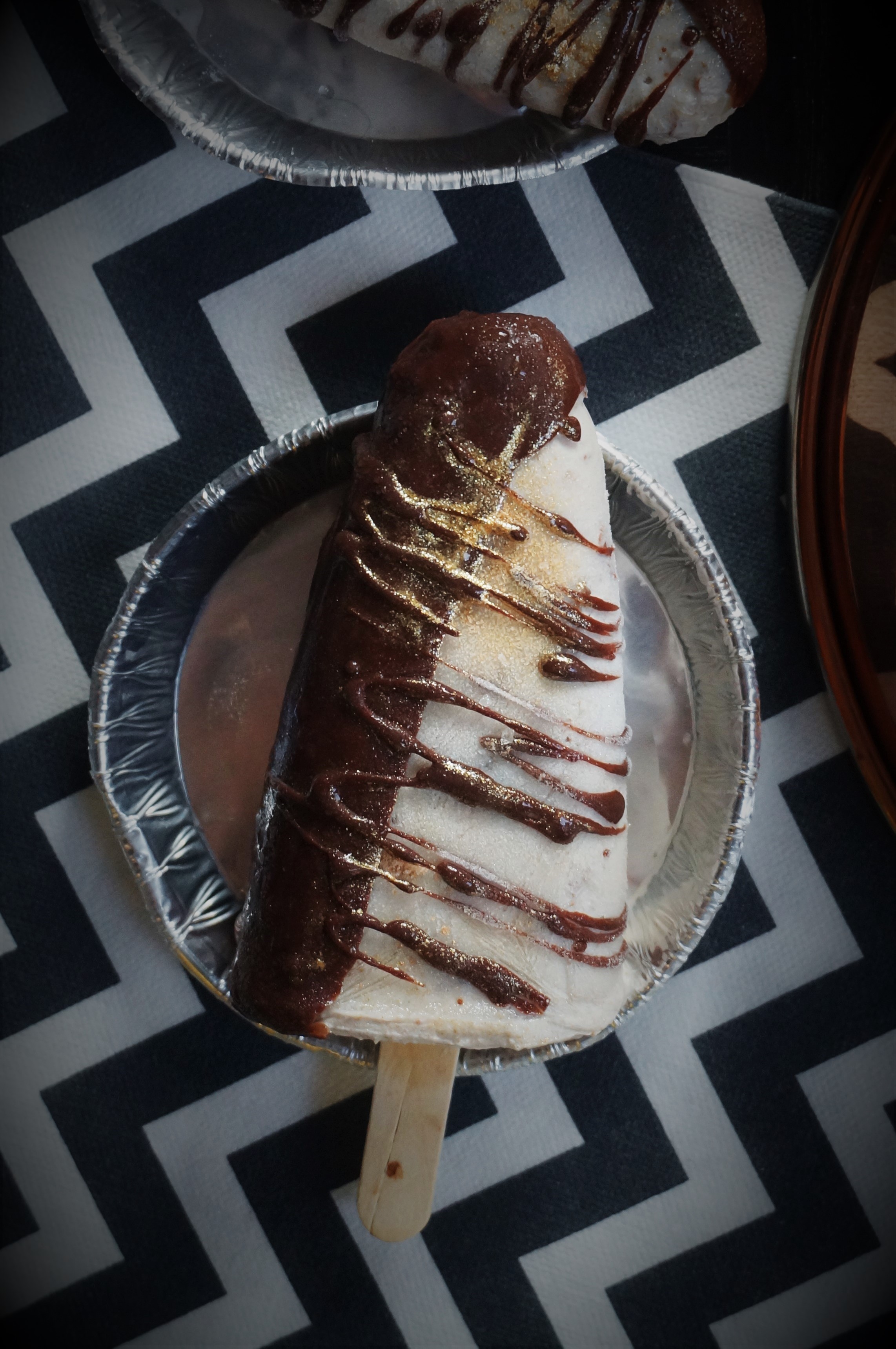 Huh, Tessa plaatst een blog in het Nederlands? Soms twijfel ik nog of ik lekker in het Nederlands moet bloggen of in het Engels, en dit blog onderwerp leent zich er perfect voor om het een keertje te proberen in onze moedertaal! Wat denken jullie ervan?